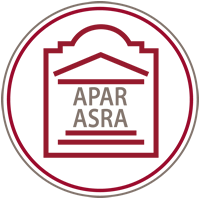 November 21, 2023
Good news! HCSA increase
March 31, 2023
Book Club
July 3, 2022
LifeWorks Telemedicine - University of Ottawa
Christmas lunch
Our Christmas lunch will be held on Tuesday, December 5th at 11:30 am at L'Arôme restaurant in the Hilton Lac Leamy sector Hull. We invite you to bring non-perishable...
READ MORE
Your Book Club 3rd meeting!
Your Book Club: 3rd meeting! You would like to share your reading list, your latest discoveries? Join Hélène Carrière and Arlette Henry online, on Zoom, for a third...
READ MORE
Why Join?
The Association represents you as retired administrative staff of the University of Ottawa and defends your interests. The greater the membership, the stronger we are when lobbying for your benefits. It is therefore important that you support the Association by becoming a member.
I'm ready!
Retirees
We are delighted to welcome these recently retired members of the University of Ottawa Administrative Staff. A full list of retirees can be viewed by selecting the 'View All' button below.
Deceased
We are deeply saddened to learn of the death of the following colleagues. Our deepest sympathy to their loved ones. We have attempted to compile a comprehensive list of our colleagues who have passed away. We would very much appreciate the assistance of anyone who could submit any missing pictures. If you have one, please contact our webmaster Roger Chagnon chagnon.roger@icloud.com
Mr. Jacques Plante
Faculty of Graduate and Postdoctoral Studies (FGPS)
Date of death:
August 21, 2023
Date of retirement:
December 1, 2009
Aurèle Gauvreau
Facilities
Date of death:
August 6, 2023
Date of retirement:
July 1, 1996
George H. von Schoenberg
Strategic Enrollment Management (Registrar)
Date of death:
August 6, 2023
Date of retirement:
May 1, 1996
Mr. Edward Hearn
Faculty of Science
Date of death:
August 4, 2023
Date of retirement:
June 1, 1992
Britt M. Mollerstedt
Faculty of Medicine
Date of death:
June 22, 2023
Date of retirement:
May 1, 1995